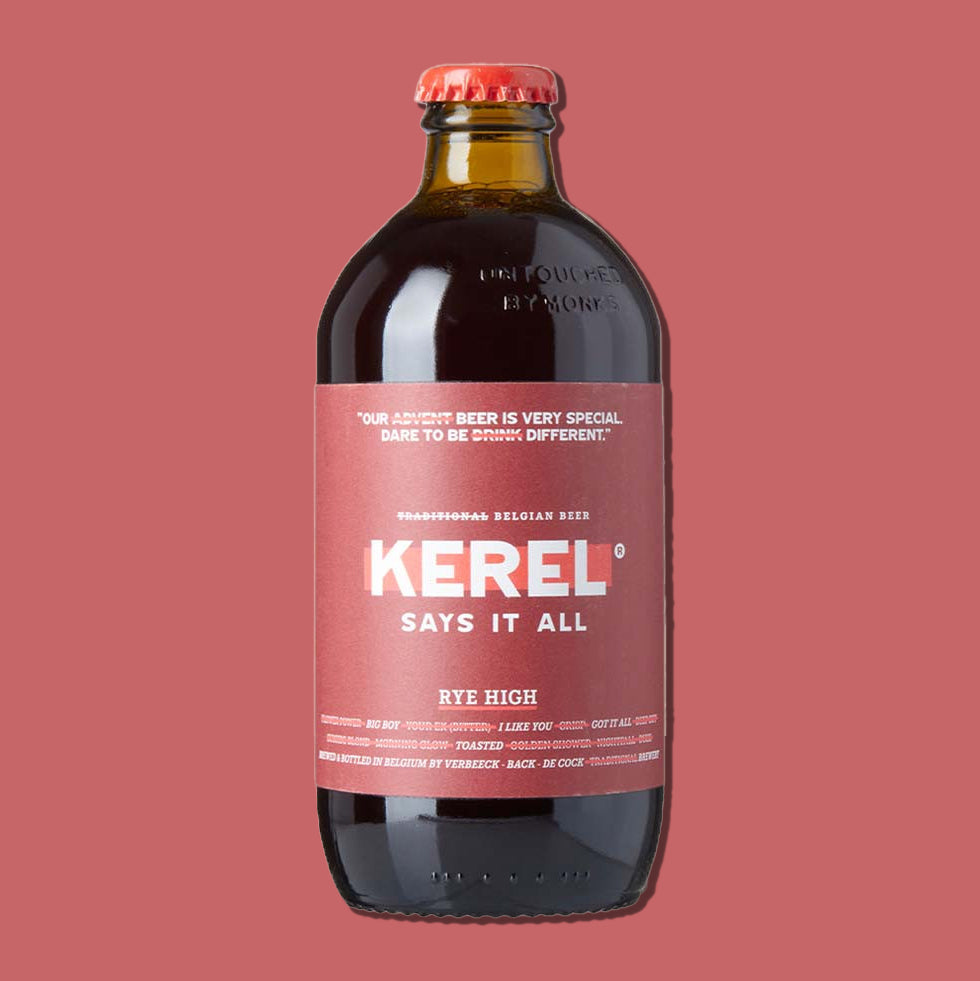 A complex character full of delicious paradoxes

—
A complex character full of delicious paradoxes

—
A complex character full of delicious paradoxes

—
A complex character full of delicious paradoxes

—
A complex character full of delicious paradoxes

—
A complex character full of delicious paradoxes

—
A complex character full of delicious paradoxes

—
A complex character full of delicious paradoxes

—
KEREL Rye High
"Dark brown winter beer with rye malts"
5€ first box (12 beers) - Free shipping from 2 boxes
Character
Big boy - I like you - got it all
Specs
9,50 % ABV - 33 cl - 12 ONE-WAY BOTTLES/CASE - CONTAINS GLUTEN
Description
Get seduced by our ultimate winterbeer Rye High. Made with loads of rye malts and candysugar providing a banging 9,50% ABV. 
Limited edition, make sure to try!